Start using Kaleidosim cloudCompanion for COMSOL today
Kaleidosim is proud to present you with the cloudCompanion for COMSOL. This is nothing short of the most advanced, intuitive and seamless integration-technology of cloud-power into your COMSOL workflows, that you have ever seen. Whether you want to run just individual simulation cases on the latest and stronges cloud-hardware, or whether you would like to unleash and orchestrate 100s of
simulation runs simulatneously in the cloud … cloudCompanion enables you to do just that at the ease of a click. Revolutionising your COMSOL computing workflows, the cloudCompanion will achieve speed-up factors of 50-100 while saving costs and valuable work-time spent.
How to get started
COMSOL and cloudCompanion setup information //
1. Introduction
This text details how to set up COMSOL and the cloudCompanion so that you can run your COMSOL simulations in the Kaleidosim cloud.
Essentially, Kaleidosim will be creating an on-the-fly cluster to run your simulations, so we will be configuring a very similar setup to COMSOL cluster computing in this document. One extremely compelling feature of running COMSOL in this way is that one floating network licence can run as many simultaneous simulations of the same type as you like in the cloud whilst only consuming one COMSOL network floating licence seat.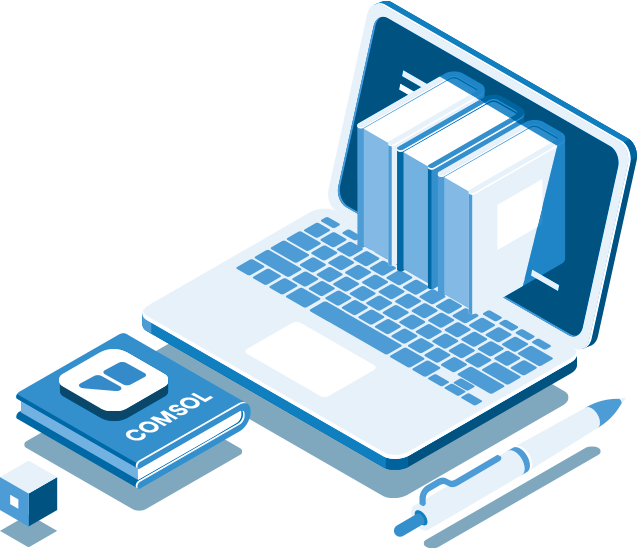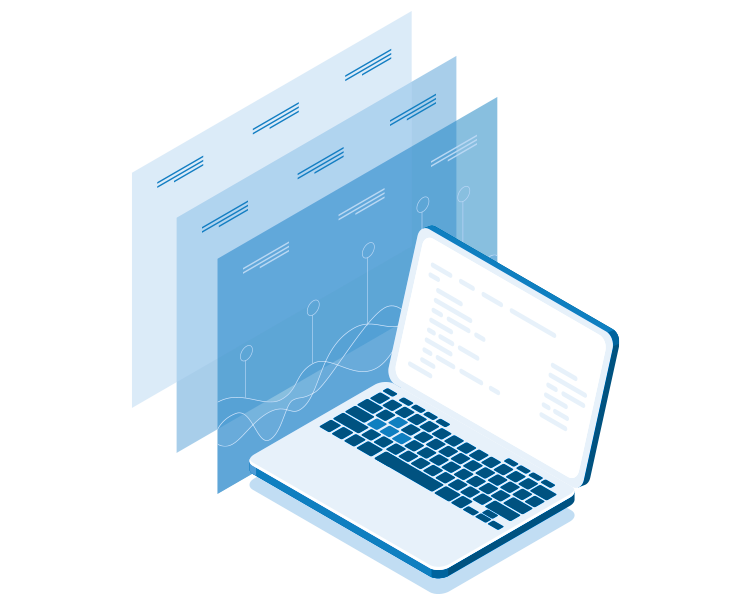 2. Prerequisites
What you need to have to complete this task:
3. System Setup
Tasks required to setup COMSOL and the cloudCompanion:
Provide COMSOL license server details

Download and install the cloudCompanion

Configure the cloudCompanion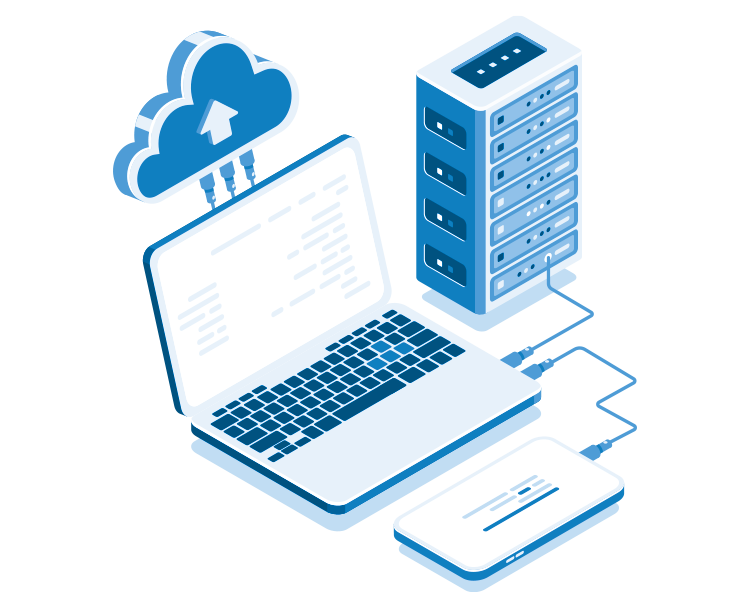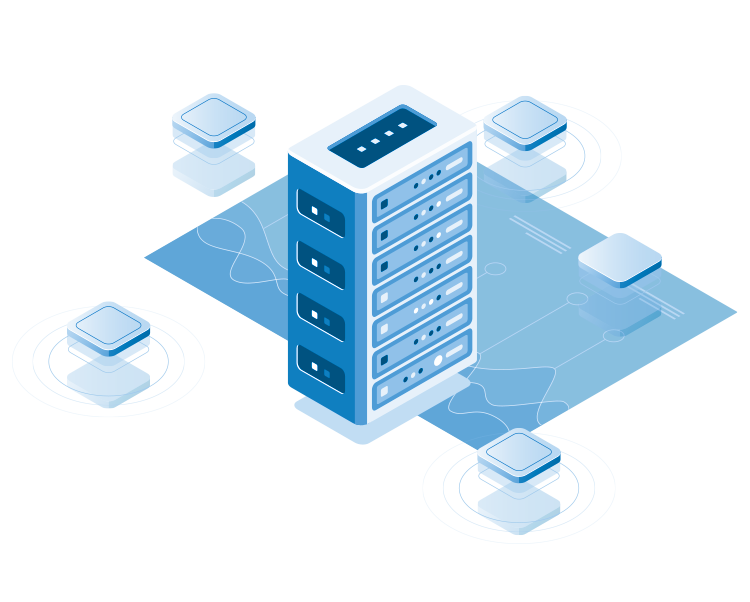 4. Run COMSOL Cluster Sweeps
To run multiple simultaneous simulations at record speed, when performing a COMSOL cluster sweep, just follow these steps.
The Kaleidosim cloudCompanion for COMSOL speeds up any cluster sweep to a point where doing any number of simulations, feels like conducting just one single simulation run.
The Kaleidosim cloudCompanion for COMSOL is the most advanced COMSOL-cloud add-on out there. It has been designed for 100% seamless integration into your already existing COMSOL workflows.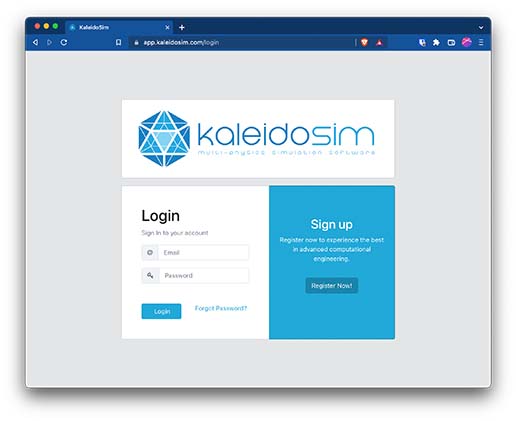 User account login screen //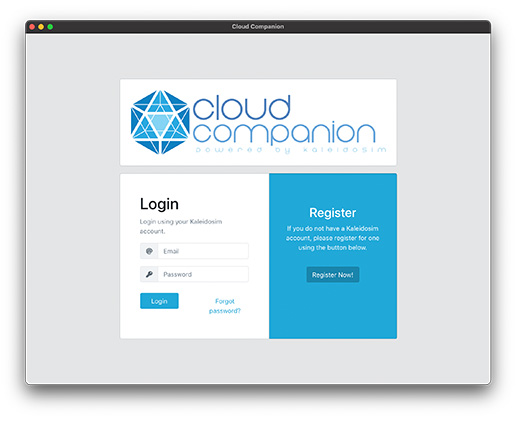 cloudCompanion login screen //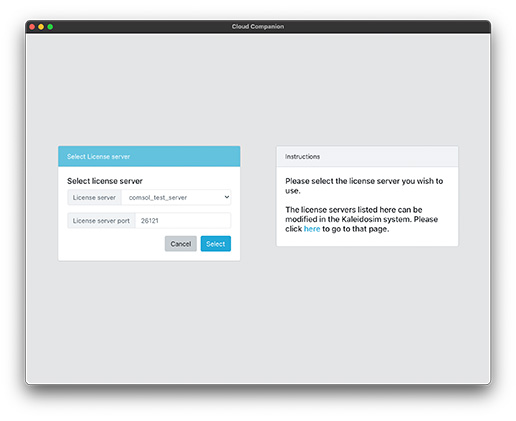 Selecting COMSOL licence server //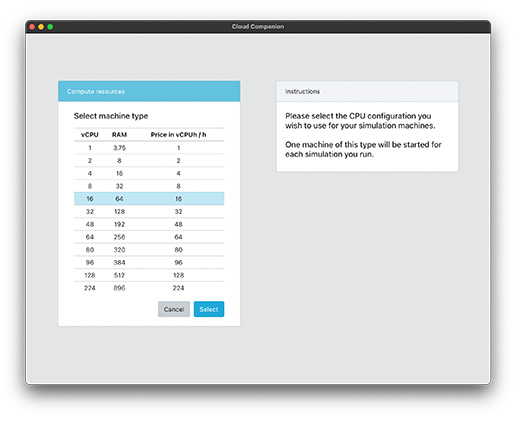 cloudCompanion hardware selection //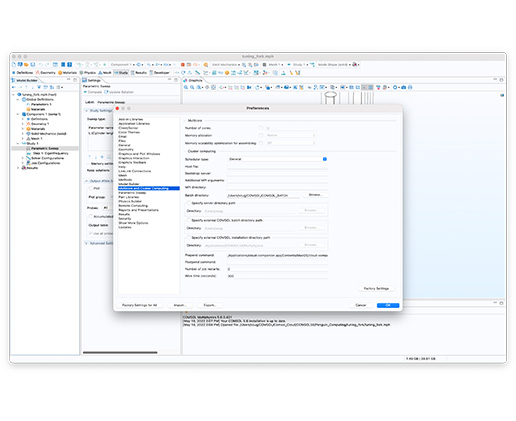 adjust COMSOL settings //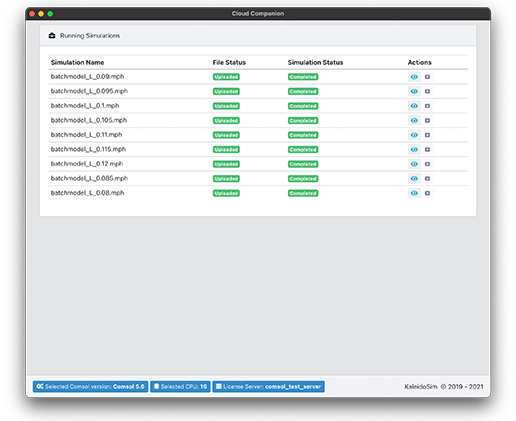 COMSOL cluster sweep in the cloud //
Drop us a line
if you have any questions!
Encountering problems with downloading, setting up or installing the cloudCompanion? Just contact us 24/7. We will get back to you ASAP.