After following the download and installation instructions you will be able to run the cloudCompanion.
Open the cloud companion. This will vary depending on how you chose to install the cloud companion and your chosen platform. Regardless of how the cloudCompanion is installed the configuration steps are the same.
You will only need to complete these configuration steps once, but you will be able to change your configuration whenever you need to.
First login to the cloudCompanion using your Kaleidosim for COMSOL credentials.
If you have two factor authentication enabled on your Kaleidosim for COMSOL user account you will be prompted to supply this each time you start the cloudCompanion.
As seen in the image below: For the License server configuration step you should use the Secure license server tab. Please (1) select the licenseConnect Server and set the License server port (2) to 1719.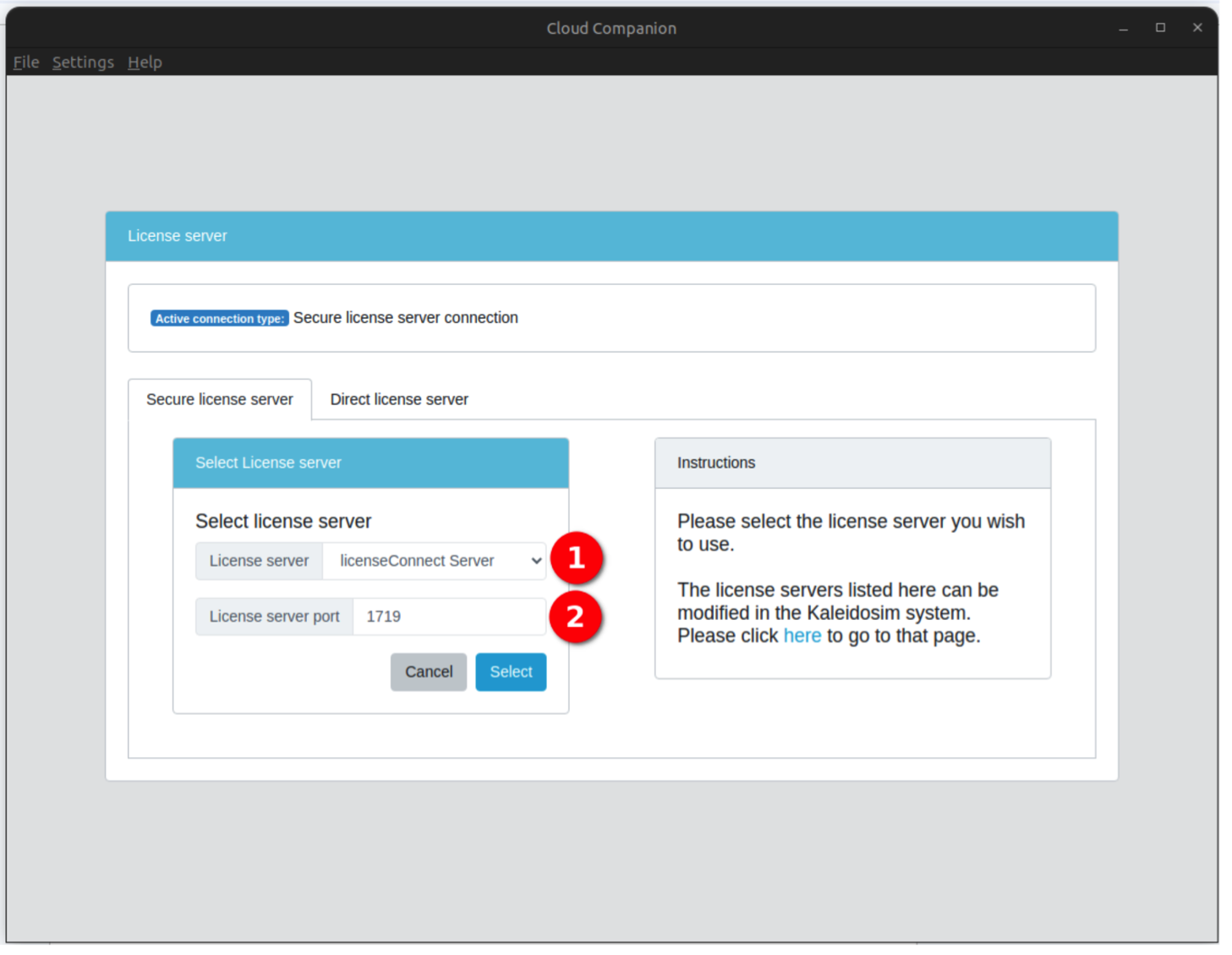 Select the COMSOL Multiphysics software version you want to run in the cloud. This should match to the version you are using on your local machine.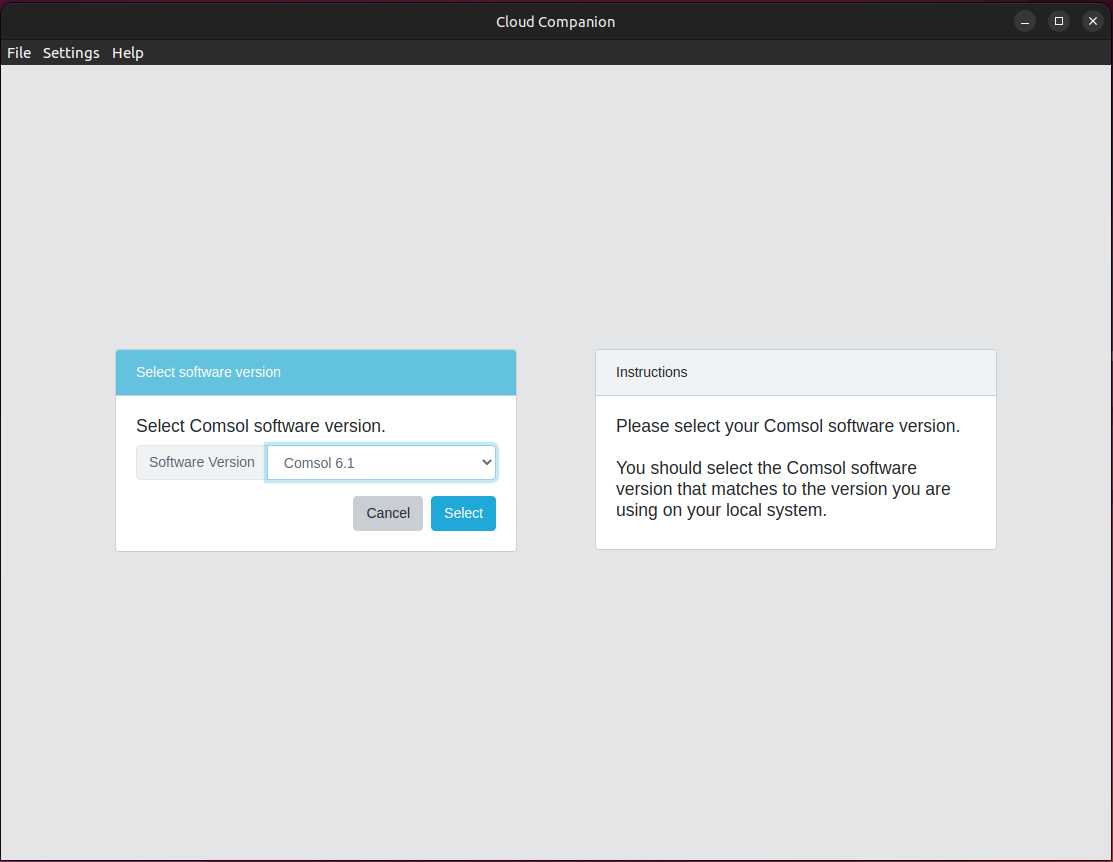 Select the machine type you wish to run in the cloud. This is the type of the machine that will run for each of the simulations you start.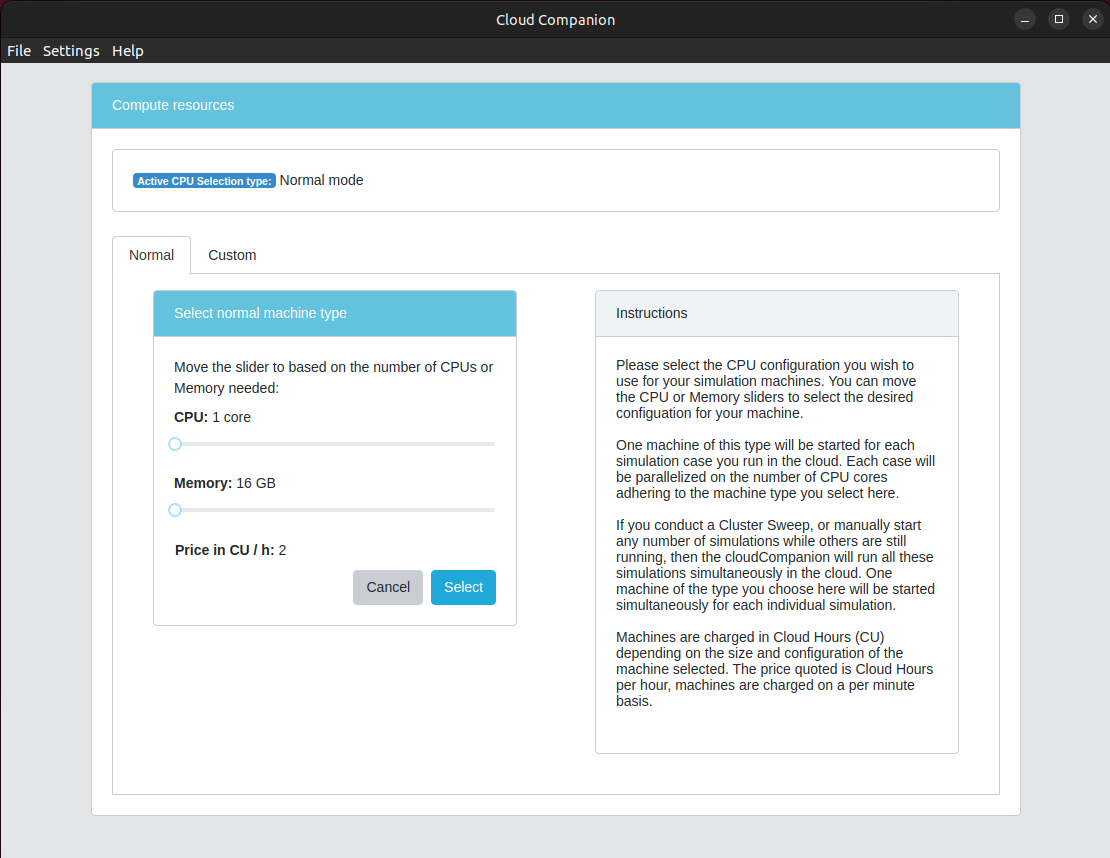 Your cloudCompanion configuration is now complete.
If you wish to change any of the settings at any time you can click the buttons at the bottom of the screen or select an item from the Settings menu.
For next Step go back to System Set Up Page here and proceed with Step 6.
If anything does not work out, just contact us via [email protected] or here for Assistance.