The Kaleidosim licenseConnect App (licenceConnect) connects the simulation machines in the cloud to your local COMSOL Multiphysics license server hosting your COMSOL Multiphysics FNL. The sections below cover the basic system setup. Additional advanced installation options are available if the basic system setup does not fit your needs.
If you need an advanced setup please click here.
Download and install Kaleidosim licenseConnect App #
You can download the Kaleidosim licenseConnect App here:
https://github.com/kaleidosimDownloads/licenseConnect/releases
Please select the download suitable for your system:
Linux
RedHat systems: license-connect-x.x.x-1.x86_64.rpm
Ubuntu based systems: license-connect_x.x.x_amd64.deb
Other linux systems without installer: license-connect-linux-x64-x.x.x.zip

Mac
Installer: licenseConnect.dmg
Manual installation: license-connect-darwin-x64-x.x.x.zip
Windows
Installer: licenseConnectInstall.exe
Manual installation: license-connect-win32-x64-x.x.x.zip
Nupkg: license_connect-x.x.x-full.nupkg
Install the licenseConnect App.
Configure the licenseConnect App #
Start licenseConnect App and login with your Kaleidosim for COMSOL credentials which you should have obtained by creating a Kaleidosim for COMSOL account here.

LicenseConnect App will download some configuration items from the Kaleidosim servers, and then prompt you to configure the IP address / Domain name (1) and Port (2) of your COMSOL license server. See image below.
If you are unsure of the license server port please use 1719.
If you have installed your COMSOL Multiphysics license server on your local machine, please set the IP address field (1) to 127.0.0.1 and the Port number (2) to 1719.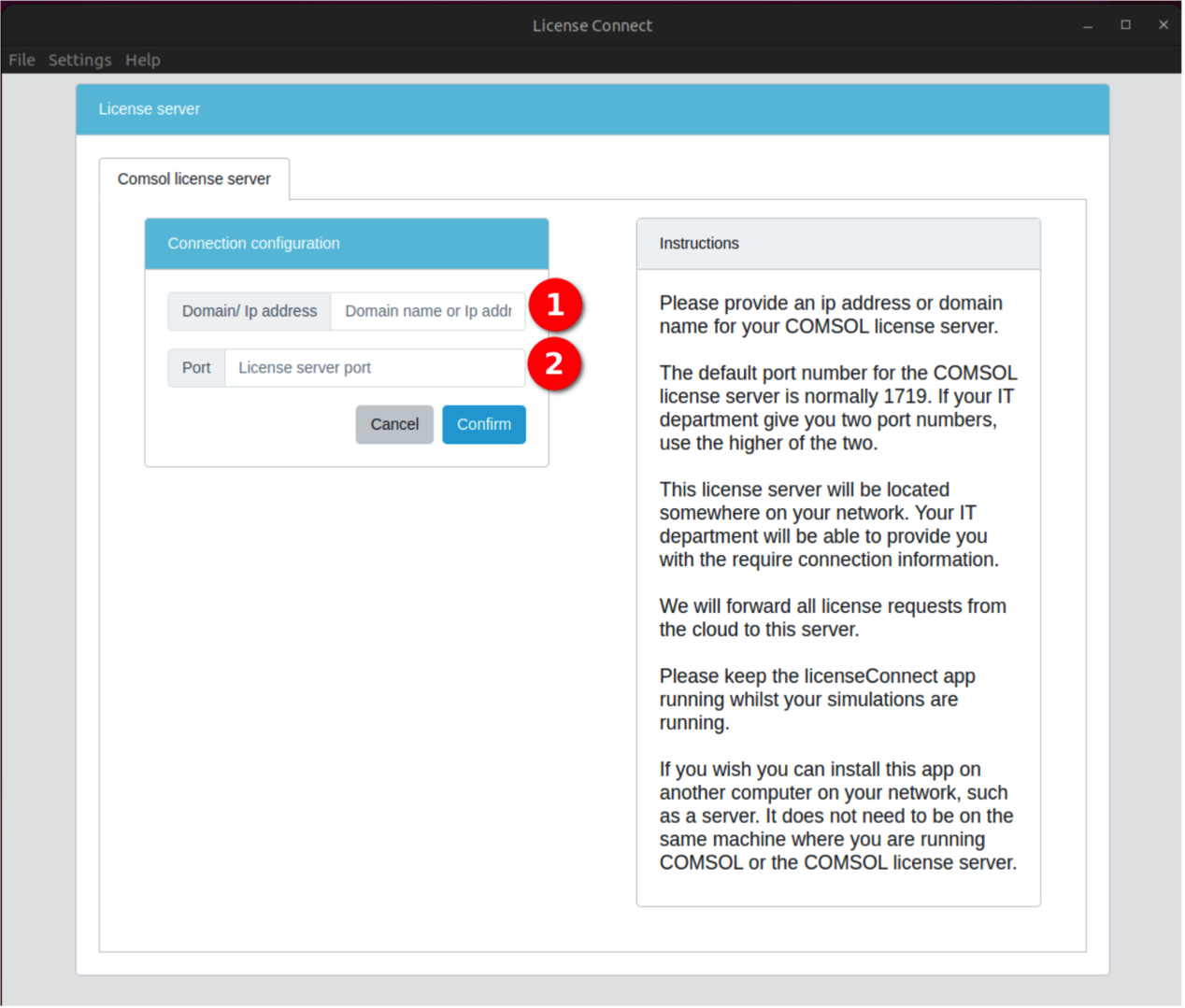 You can update this information at any time from the settings menu item.
When the licenseConnect App is correctly configured and is able to communicate with the Kaleidosim servers and your COMSOL license server you should see two green indicators on the display. See image below.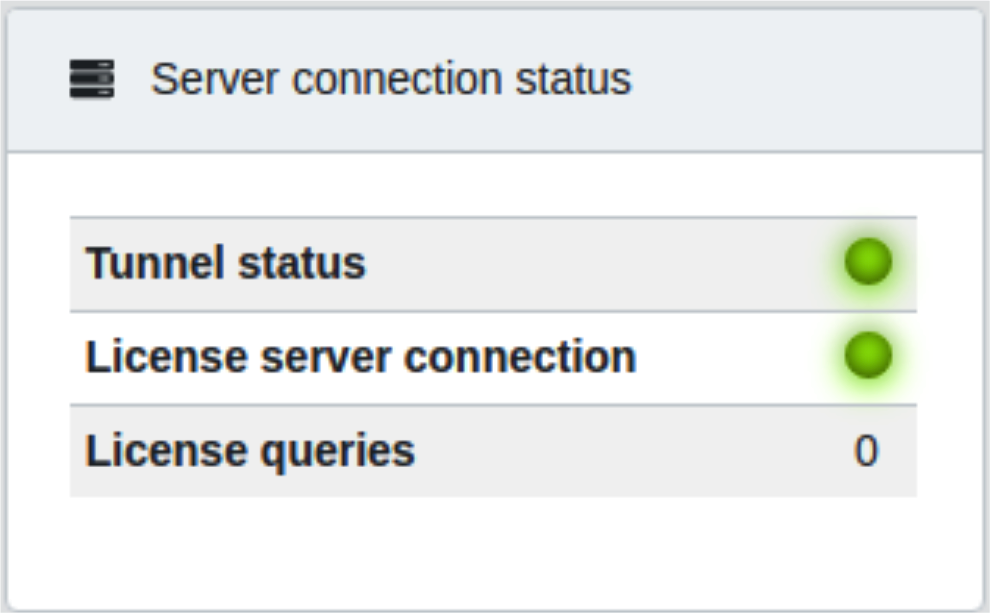 When license queries are received the License queries number (see image above) will increment.
For next Step go back to System Set Up Page here and proceed with Step 3.
If anything does not work out, just contact us via [email protected] or here for Assistance.