To enable multiple simulations when performing a Parameter Study/COMSOL Cluster Sweep within COMSOL Multiphysics®, perform the following steps.
Step-by-Step Guide #
Right click on Study 1 and select Cluster Sweep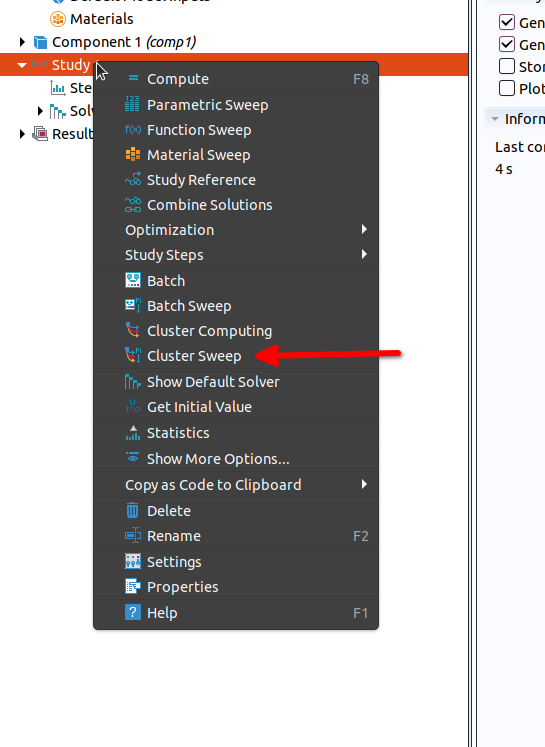 In the Cluster Sweep settings dialogue:
Specify your parameter ranges in the Study Settings.
Set Add parameter to filename to Parameter name and value.
Set the number of nodes to 1.
Check the Use batch Licence checkbox.
Check the Synchronize solutions checkbox.
Check the Synchronize accumulated probe table checkbox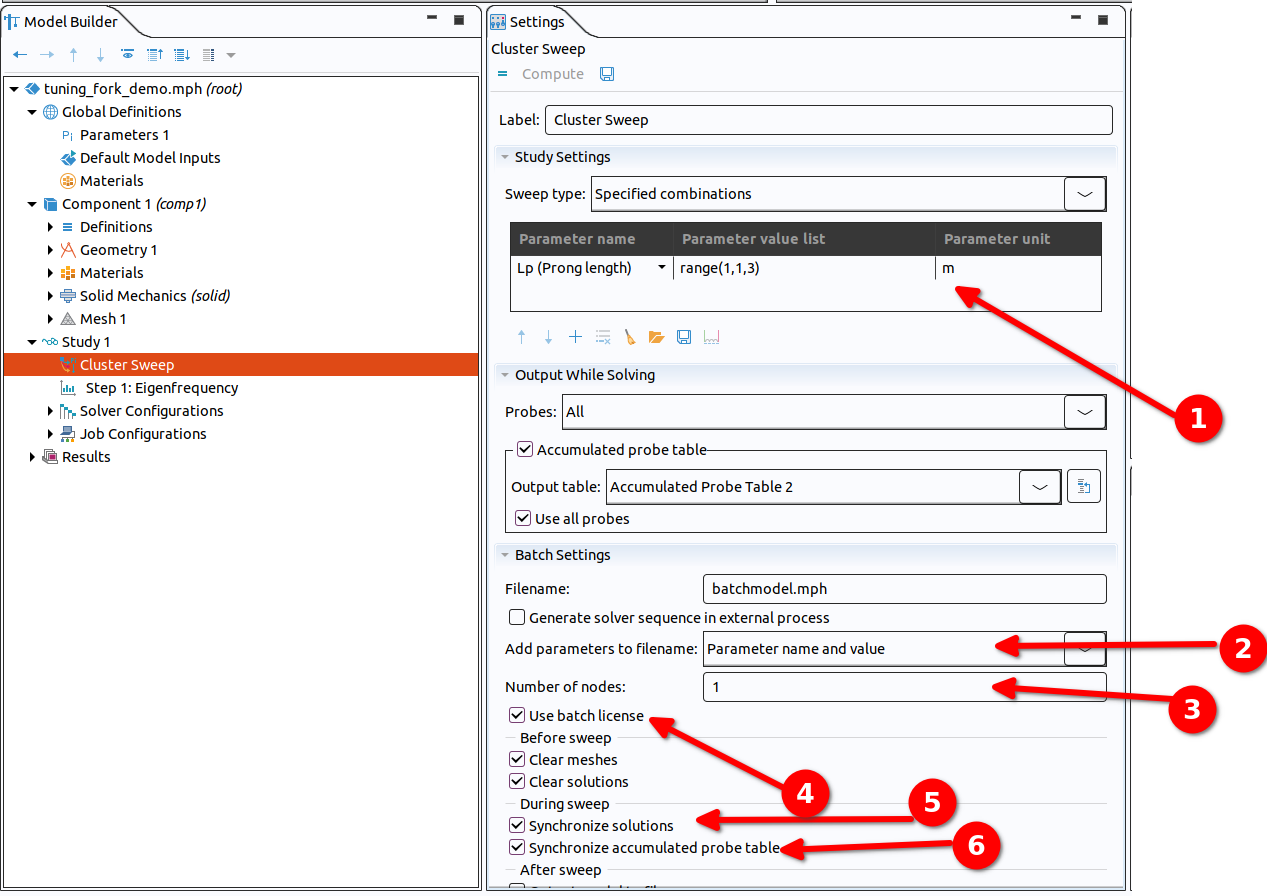 Scroll slightly down the cluster sweep settings:
Open the Advanced Settings area
Set the Number of simultaneous jobs to 99999 (The cloud has an unlimited number of nodes, so all your simulations can run at the same time).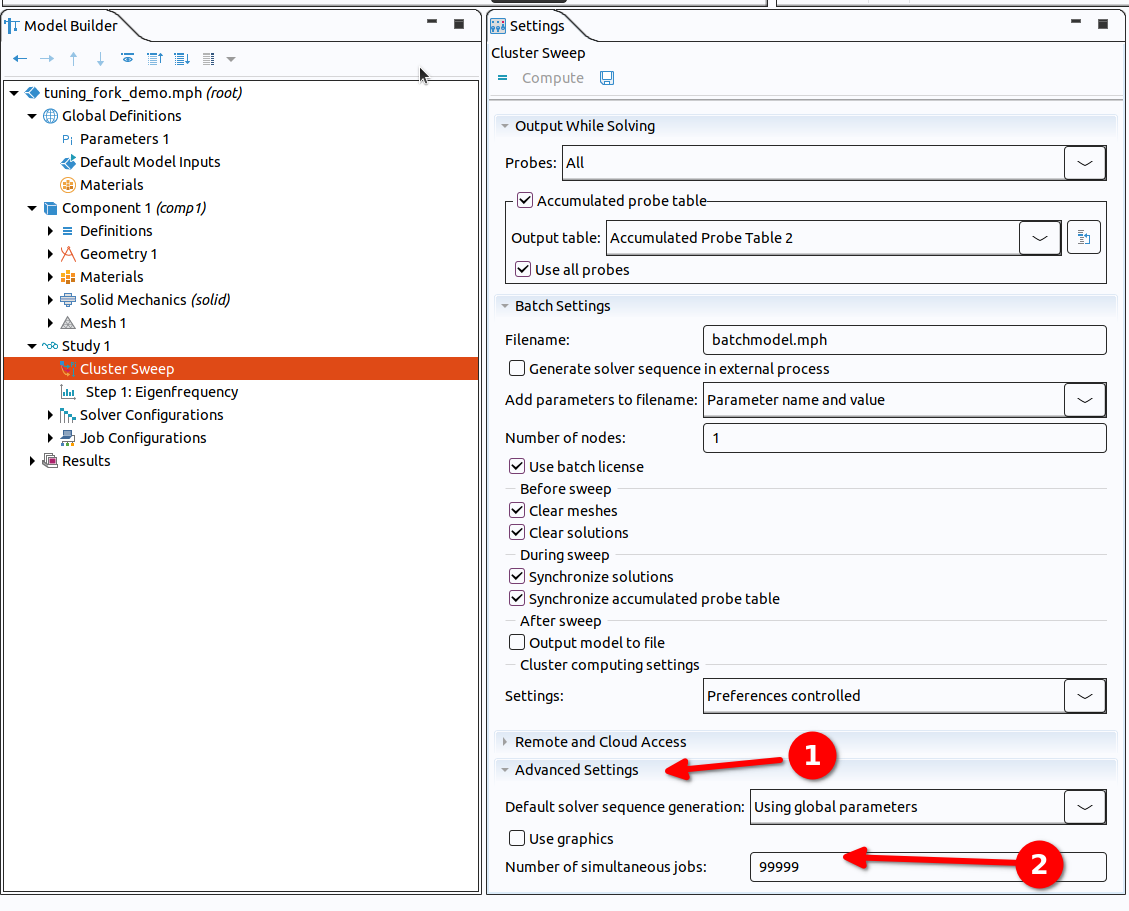 After the Cluster Sweep is configured click the Compute button at the top of the page.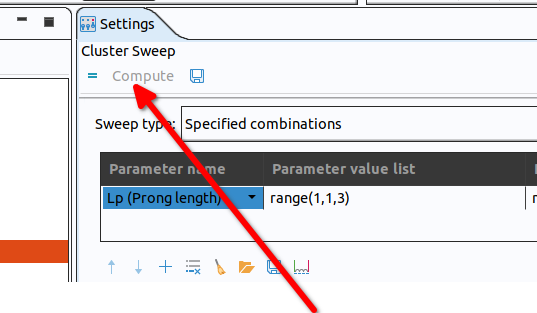 When your simulations start you will see something like this: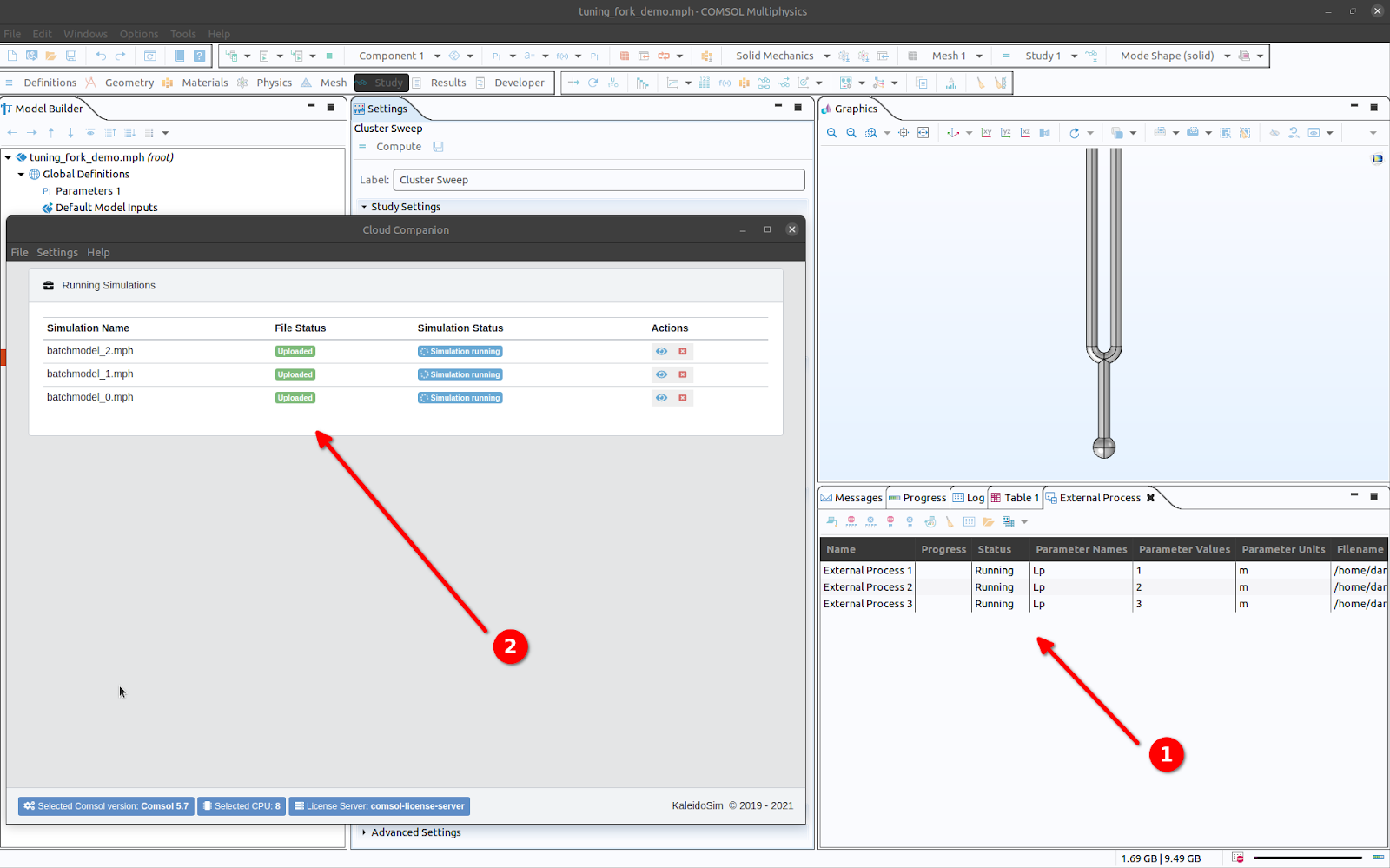 Comsol shows the running processes
The cloudCompanion will pop up and show you the simulations you have running in the cloud.
You can now wait for your simulations to complete. The cloudCompanion will automatically download all the simulation data and results when your simulations have completed.
Back to: Kaleidosim cloudCompanion for COMSOL